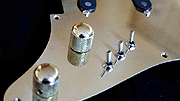 Blog Post Categories

Pages
Recent Forum Posts
Recent Comments
Archives
Links
Meta
Latest updates and news
Tweets by @mk_guitar_com
Tag cloud
Tags
Top Comment Authors
Ingo (421)
Jean-François (166)
Jeff - Anthony (36)
Erik (33)
Fletch (29)
J.Francois (29)
Dermot O'Reilly (28)
Arthur Luz (23)
TheWizzard29 (22)
zach (22)
John (20)
Knopfleberg (20)
Philipp (19)
Eduard (18)
Morten (17)
danny (14)
Jim (14)
thomas (13)
Alex Mircica (12)
Lapelcelery (12)
Chris (11)
Ryan T. (11)
David (10)
liftedcj7on44s (10)
dave (9)
Finally, I finished the second Telecaster-style guitar with Dream Machine brass hardware. You might remember my first build report about a Dream Machine Telecaster clone. Even back then when I started that first project, I already got the body and neck to start a similar project with these but never found the time to complete it. The idea behind the project was to assemble an affordable guitar that looks great, and – most important – sounds great and gives you the 'Walk of Life' Schecter Tele sound of the tapped F520T / F521T pickups and the brass bridge, in other words a guitar with high-quality brass hardware and electronics but without any parts so cheap that they might ruin the sound of the guitar. It turned out to be a really great guitar, great look, great feel & great sound. As I already have more guitars  than I have room for, I put it for sale into my online shop.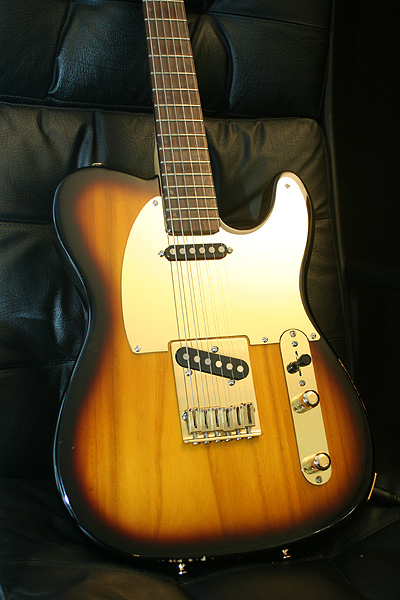 The body is a really nice looking, extremely light sunburst Tele body. I have no idea how old it is exactly (I guess you can call it 'vintage'), or who made it. It is not 100% accurate compared to the Fender specs, e.g. it is only about 90% (ca. 40 mm) of the Fender body depth (44 mm) but still it seems to be a great piece of wood without anything indicating inferior quality. The grain looks great, the tap tone is nice, and, given its age, it is completely dry tone wood. There are some dings & dongs, e.g. at the edges of the body, so it looks  a bit 'naturally relic'ed'.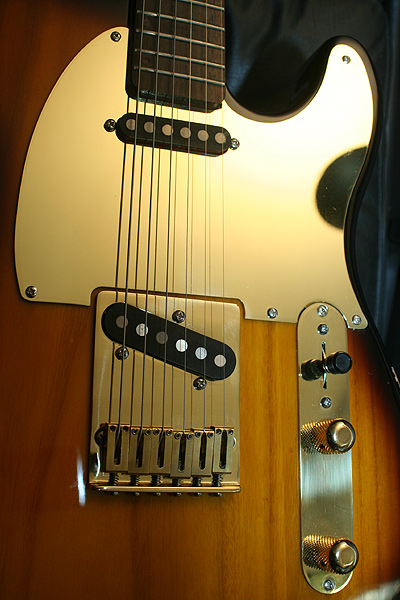 I got the neck together with the body. It has a rosewood fingerboard without center dots (like Mark's 'Walk of Life' Tele, although this one has little dots on one side of the fingerboard, between the two lowest bass strings). So the look is similar to a dotless Schecter but you still have something that helps to orientate. The neck even has a slight flame on the peghead.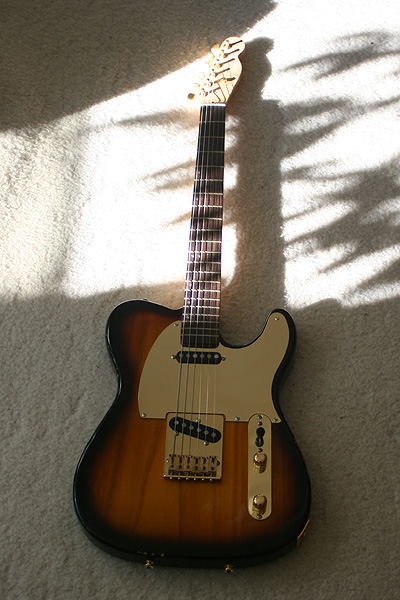 I used a set of brass hardware that I produce myself, even the control plate is brass like on vintage Schecter Dream Machines. The pickups are two 'Walk of Life' pickups, clones of the original Dream Machine pickups of the early 80ies.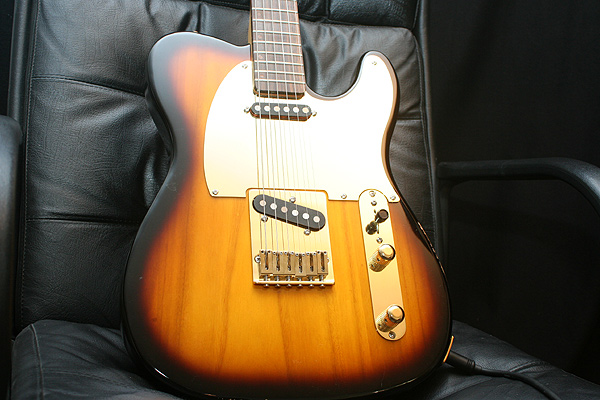 Here is a first video:

"Buy me a beer" - donate for the site via PayPal. Or buy a backing track in my online shop :)
Related articles
The following video explains the idea of a tapped pickup as they are typical for the vintage Schecter Dream Machines, and demos the  sound of the Walk of Life pickups – my replicas of the Schecter F520T / F521T pickups. These are the pickups that Mark Knopfler plays in his red Schecter Telecaster – the one used for Walk of Life, and also in the black Schecter Tele that he used for e.g. Solid Rock.
After a short inroduction, you can listen to all the eight different sound combinations that are possible with this type of pickups in the second half of the video.
"Buy me a beer" - donate for the site via PayPal. Or buy a backing track in my online shop :)
Related articles
Mark started to play Schecter Dream Machine Telecasters as early as 1980. When he got four Dream Machine Strats (two red, one sunburst – which was soon stolen and replaced with another one, and one in blue) at Rudy's Music Stop in New York that year, he also got a black Schecter Telecaster, black finish, black pickguard, black hardware, contrasted to a white binding and a birds-eye maple neck. This was the guitar he recorded Solid Rock of the Making Movies album with. On stage on the following On Location tour (1980/81), he used it not only for Solid Rock but also for Telegraph Road (the album version was recorded in 1982 with the sunburst Schecter Strat).
About 1984 he got a second Dream Machine Tele, the red one of Walk of Life (which he still has and uses regularly on stage).
Both of these Schecter Dream Machine Teles were equipped with the tapped Schecter pickups F520T (bridge) and F521T (neck). These were similar to the F500T pickups for Stratocaster. After reviving these for the loaded Schecter-style Strat pickguards (available on this site), it was logical for me to have a look at the Tele pickups as well. In fact I was able to investigate several original Schecter pickups from different years. Terence Reis of The Straits for example has these in a guitar which is said to be from the same run as Mark's Tele (thank you for your help again, Terence). I found some minor differences between different years, and I took the ones from the 80ies as the basis of these reproductions.
The pickups are again manufactured by Harry Haeussel (of Haeussel Pickups) exclusively for mk-guitar.com. Harry already makes the F500T clones for us, and the high quality of his pickups in general is beyond question.
Unlike the Dream Machine Strats, Schecter Teles did not have mini switches for switching the pickups from tapped to full to off. They had the standard pickup selector switch, and each of the two potis was a push-pull poti that switches the pickup to the full coil when being pulled. For this reason you don't need a special control plate, you can put these pickups in any Telecaster.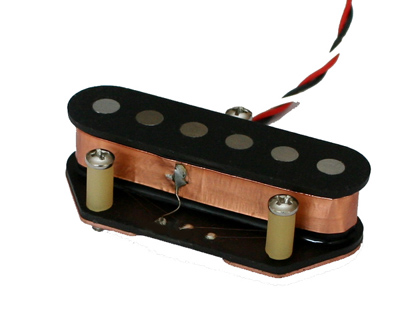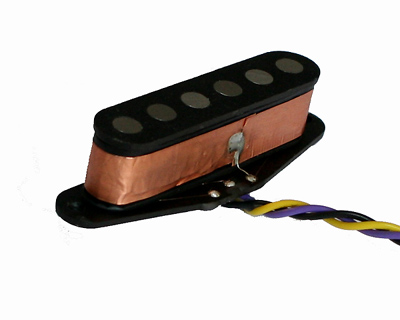 Like the F500T, the F520T / F521T have the bigger 6.5mm (1/4″) alnico pole pieces (they must not be confused with the Schecter Monstertone pickups which have a ceramic bar magnet). These fat magnets create a unique sound with more bass and a more mellow, less harsh tone than the smaller standard pole pieces. And they have the same copper-shielding foil around the coil that is a big part of that magic look.
With these pickups Mark recorded the famous Walk of Life rhythm picking on the Brothers in Arms album (pickup position bridge & neck).  When you pull one (or both) of the potis you get a much fuller, fatter sound, ideal for rock stuff – Solid Rock.
Available for the neck position, for the bridge position, or as a set (bridge & neck) – exclusively on mk-guitar.com.
"Buy me a beer" - donate for the site via PayPal. Or buy a backing track in my online shop :)
Related articles