The ultimate Mark Knopfler gear database: Fender Mark Knopfler Signature Strat SE 00000
| | |
| --- | --- |
| Manufacturer: |  Fender |
| Model: |  Mark Knopfler Signature Strat |
| Year: |  2003(2002?) |
| Serial No.: |  SE 00000 |
| Colour: |  hot rod red |
| Woods: |  body ash, neck maple, rosewood fingerboard |
| Pickups: | Fender Texas Specials |
| Strings: |  010 |
| First seen with MK: |  2003 |
| Still in MK's possession/Last seen: |  yes / (used regularly) |
Your input is appreciated and required! Comment or upload pictures!
Please use the comment function at the bottom of the page to add any missing relevant info about this guitar. I will update this page regularly to include such information into the page itself but will leave your comments so that the origin of all information remains documented. You can also upload more pictures of this guitar.
Info: This is the Fender Mark Knopfler Signature Strat with the serial number SE 00000. It is  not the prototype, in other words not the very first one that Fender made when Mark and them designed the MK signature model but probably one of the very first (or the first) with the final specs.
On the 2008 tour this guitar was used for What it is and Sailing to Philadelphia and was strung with 010 strings. It is likely that on tours before and  later  the same guitar was played on these songs again.
As far as I can tell all on this guitar is stock and has the same specs as the MK Signature Strat you can buy: Texas Special pickups, ash body, hot rod red finish etc.
Mark has several of his own signature model so it is often difficult to tell which one is which, check out this blog post for more info on this.
Related blog posts:
They all look the same – How to tell Mark Knopfler's different signature Strats apart
Mark Knopfler Signature Strat with lipstick pickups played on Forever Young (duet with Bob Dylan)
Mark Knopfler Signature Strats vs. 1964 Stratocaster
The wrong colour of the first Mark Knopfler Signature Strats
The different Mark Knopfler signature Strats used on the Get Lucky tour
 Pictures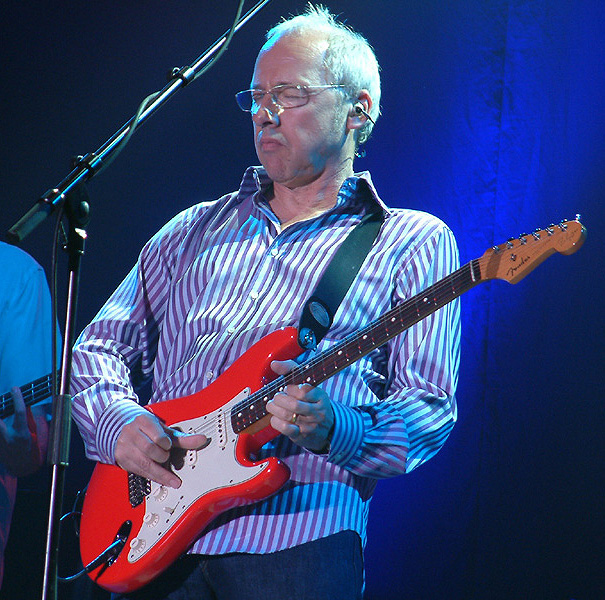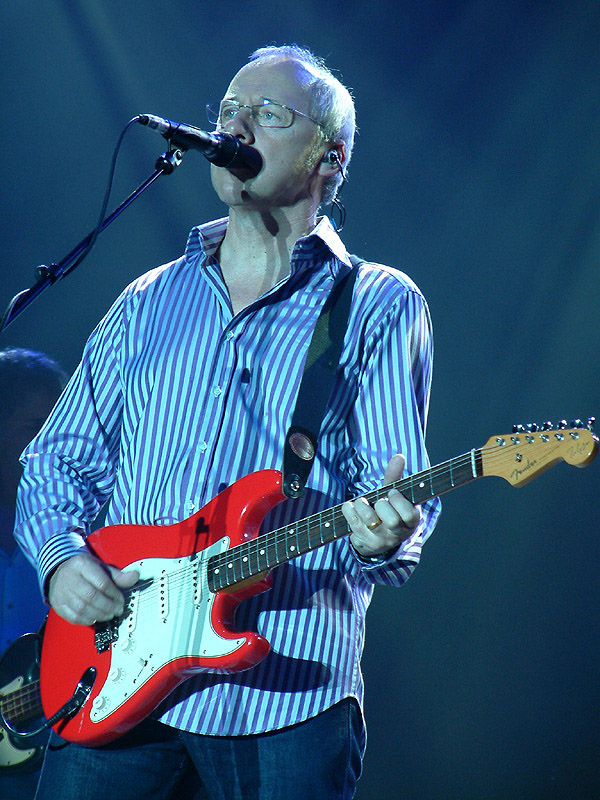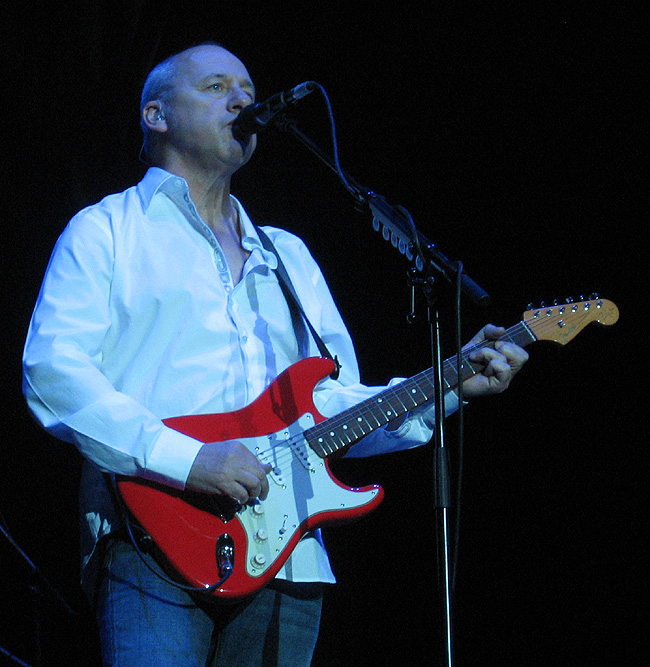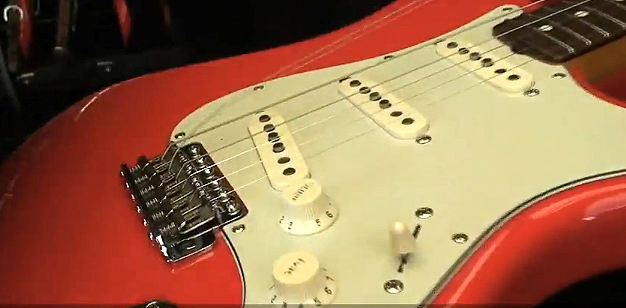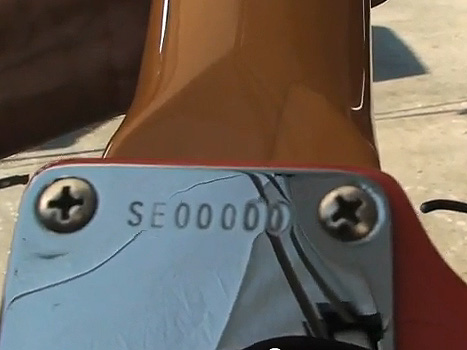 Reader picture gallery
Did you take some nice pictures of this guitar, e.g. during a MK concert? You can upload your own pictures here (no registration required). After moderator approval it will be displayed here.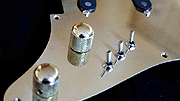 [ngg_uploader id = 7]
"Buy me a beer" - donate for the site via PayPal. Or buy a backing track in my online shop 🙂