I recently saw a few threads in numerous forums about the guitar sound of So far away on Dire Straits' fifth album, Brothers in Arms. People speculated that there was a flanger, a delay, a chorus, or other effects involved to create the rather unusual sound of the lead guitar.
And unusual it is in fact. This is because it is not really a guitar what you hear – instead it is the Synclavier by NED – a synthesizer – that is triggered by a special controler guitar.
The Synclaviar
I don't want to go into too many details about the Snclavier since there are enough articles in the web about it, including this Wikipedia article. In short, it was a very complex – and thus expensive – system that was similar to the Fairchild synth. Due to the high price – I heard Knopfler payed something like 300,000 $ US in the mid-eighties for his Synclavier – both systems were mainly used in big studios or among top-selling artists. The Synclavier was not only a synthesizer – which means a device that generates sounds combining basic waveforms – but also one of the first high-quality samplers – a device that generates sounds from recorded (=sampled) waveforms of real instruments or real sounds or noises.
It was one of the first high-end workstations that allowed you to produce an entire album with almost nothing else. No wonder that it was used on some of Mark Knopfler's soundtracks in the 80ies, like Princess Bride or Last Exit to Broklyn. I remember reading that even one of the guitars on Princess Bride was sampled (most guitars here were really played of course).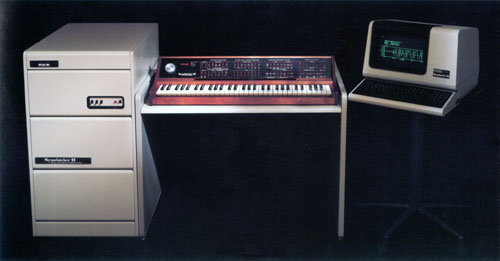 The Pensa controller guitar
To trigger the sounds from a synth with a guitar you need a special guitar – one that sends MIDI commands or some other similar electric signals. For this purpose Mark Knopfler had a special guitar build by Rudy Pensa's Music Stop. It had a Stratocaster shape and lots of switches and knobs. As it also had two conventional pick-ups, you could play it as normal guitar, or blend the guitar sound with the synth sounds.
Here are some pictures showing this guitar. I have no idea what this guitar was used for on the concerts these were taken from, at least to my knowledge it was never used live for So Far Away which was played on the red Schecter Strat on stage in 1985.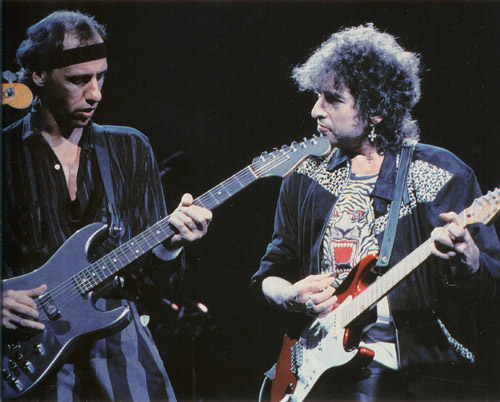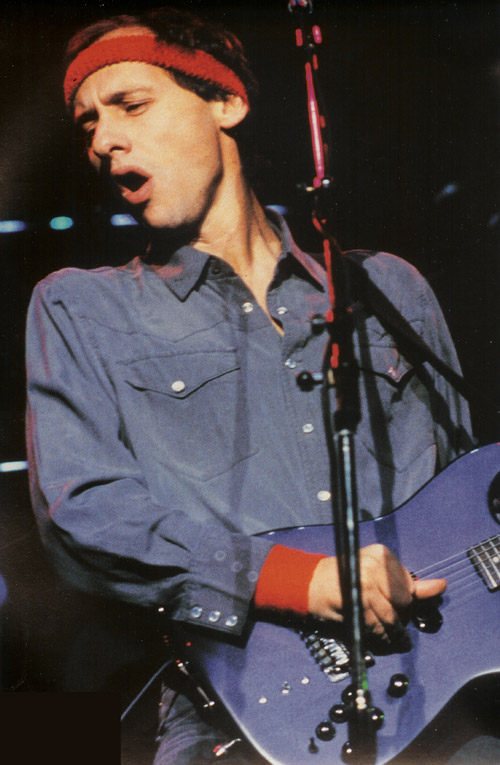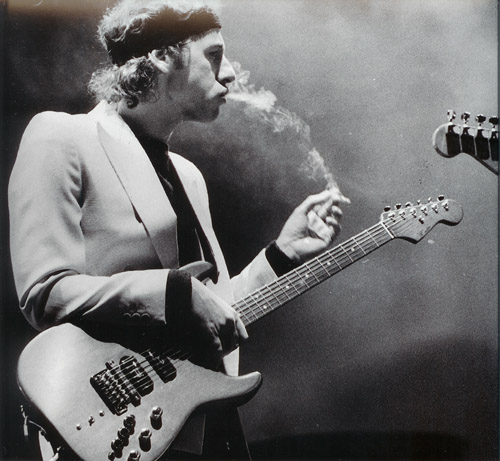 And finally the official video of So far away: