I recently saw this extremely rare amp offered on ebay  – a 1974 Musitek combo amp that looks very similar to the "Dire Straits" amp – the Music Man 130 HD 212.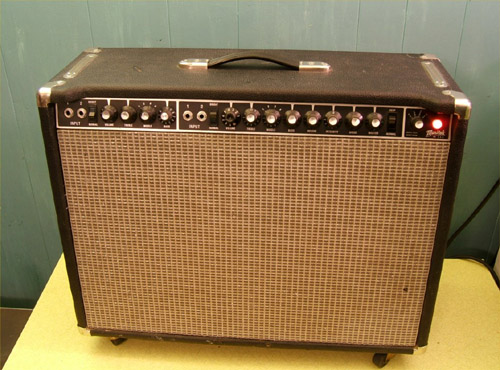 In fact Musitek was one of the names  under which the very first amps were produced before the company was renamed to Music Man (see this article for more info on Music Man amps). As this was the first and only time I have ever seen such an early model, I want to feature it with this article.
The overall control layout was already identical to the later Music Man amp. The only difference I can see is a rotary switch with the positions 'Off – Low – Normal – High' at the position where normally the power switch is located. The later switch also allows  a low and high power position, but not the third 'Normal' mode.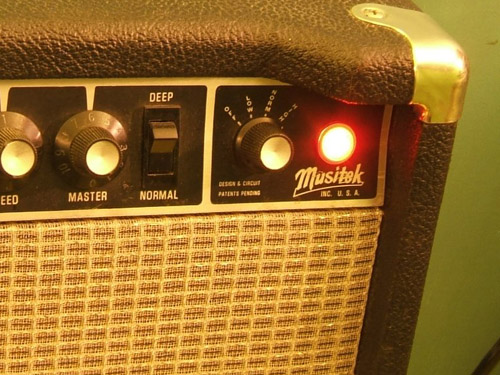 The rear panel looks very different from the Music Man version – almost like a  self-labelled prototype (which possibly is the case here – or there was originally a proper panel which is missing on the pictured amp).
The 12AX7 phase inverter tube and the Accutronics reverb tank seems to be the same as they were later. Note that the Celestion speaker is not original. The other one is a 1974 Alnico speaker by Eminence, however with a smaller magnet than the model used in the Music Man.