For some weeks I have been playing around with a Boss RC-50 loop station. The RC-50 allows you to record your own playing and play it as a loop. This way you can create multiple sound layers, and then jam to it. A really nice tool that makes a lot of fun.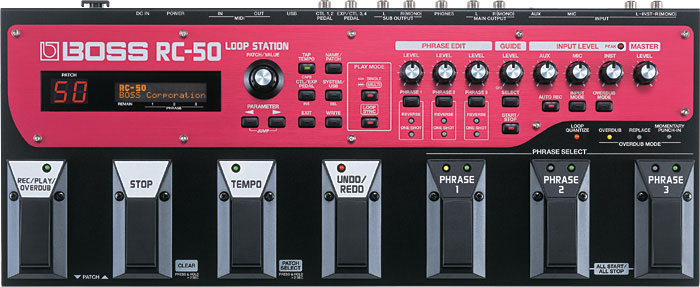 Here I am live recording a rhythm guitar and a bass over a drum rhythm from the RC-50, similar to the groove of In the Gallery from Dire Straits' first album. The guitar is a part-o-caster with an old Squier body and neck , the bass is an old Precision Bass.
Everything was monitored over a Music Man RP 112 RP amp, and recorded with the microphone of the video camera. There are no effects except some reverb from the amp.