I am proud to announce a brand new product which will be available exclusively on this site in the very near future.
For a long time those vintage Schecter pickguards, loaded with the sought-after F500T tapped Schecter pick-ups, have been the ultimate tool to convert your guitar into something similar to the legendary Schecter Dream Machines, or as a start point to build a high-end custom Strat. With those three mini switches and the tapped pick-ups you can select from not less than 27 pick-up combinations, ranging from the classic Strat sounds to fat p90-like blues sounds.
The loaded Schecter F400 pickguards came with the Dream Machines, or were available separately to upgrade your Strat in the 70ies and early 80ies. Anyway, they are extremely rare and for this reason almost impossible to get. No wonder that used items have sold for up to 1,500 USD on ebay since then.
Here they are again – exclusively on MK-Guitar.com
I had the idea to build one of these for myself but I soon found out that the price will be astronomical for two reasons: most of those fancy parts like for example the American flat-lever mini switches or the conductive plastic potis are hard to get, and if so only in certain quantities. Also, some jobs like constructing the pickguard in AutoCAD to get a vector file that controls certain high-tech machinery imply an enormous amount of work and time, and would not pay for just one single board. So the idea of a small production run was born.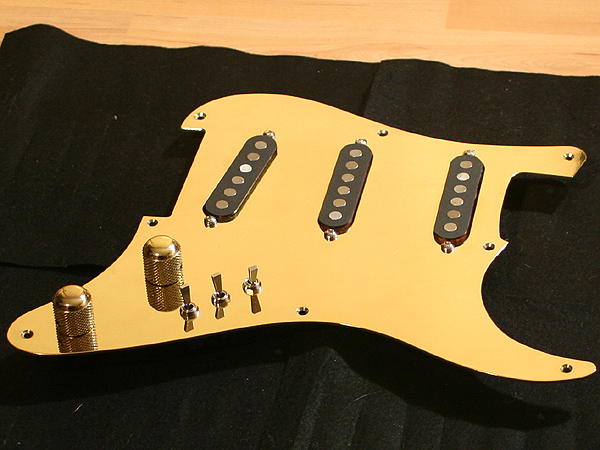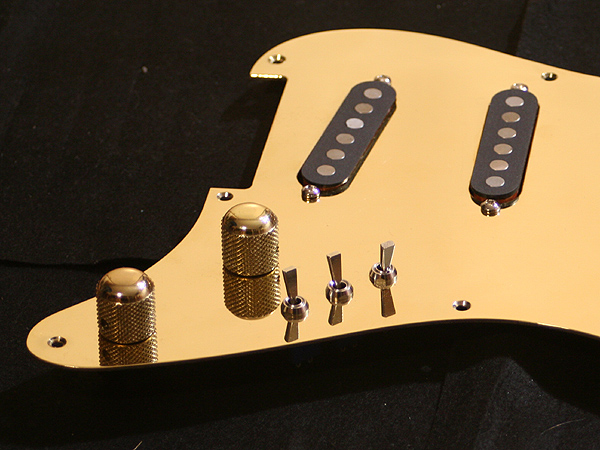 Highest quality only
The core idea of Schecter was to offer upgrade parts for your guitar, and as an upgrade these need to be of superior quality. Mind that a complete Schecter Dream Machine was never considered as as Strat copy because even back then it cost a multiple of the price for a US Fender Strat. Everything was made with finest parts. The potis for example were not simply some potis, they were US made conductive plastic potis for extended life, fully dust capsuled. When you turn them, they do not feel like a crappy Chinese poti found in many guitars these days. Instead, they have that creamy tight feel you associate with the volume knob of an expensive  HIFI amplifier. We have them again!
Or those mini switches: they are still available today but normally they have a round lever instead of the flat one. I indeed found Asian switches with flat levers that look alright but if you compare them with the real stuff, they simply feel different, they rattle, and – call me a snob – when you switch them, the "click" sound is different than with the US switches. Finally I managed to get hold of US made switches, they cost me three times as much as the Asia stuff but it is worth the price. I even got those  fancy round dress nuts for the switches, essential for the authentic look.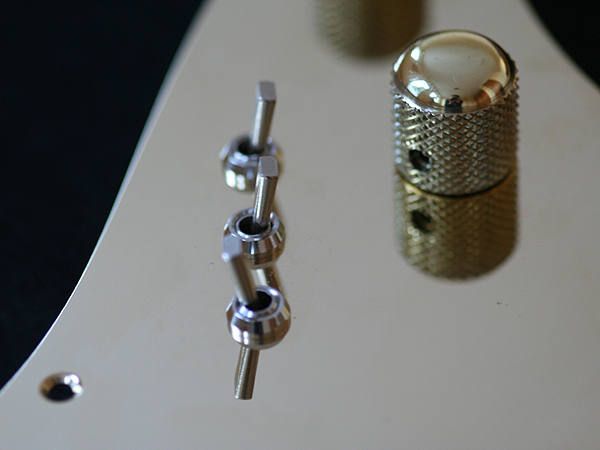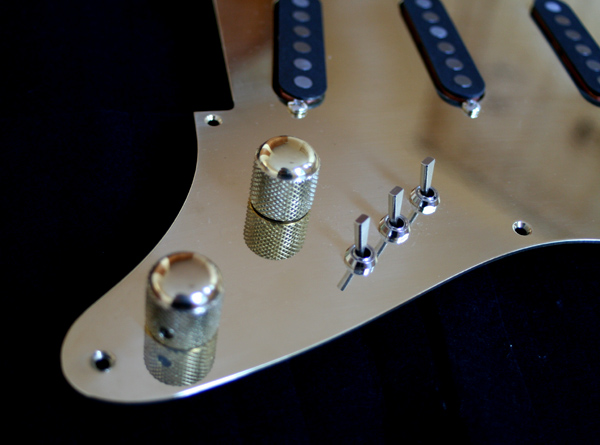 Hand-wound finest custom pick-ups by Harry Häussel
Another problem were the pick-ups. The original Schecter F500T was a tapped pick-up for both the classic Strat sound and a fat, warmer lead sound. The ones you see on ebay are extremely expensive, or often defective. It seems many of them have problems after some decades, something which is also true for 50ies Fender pick-ups. A few companies, e.g. Seymour Duncan, still make pick-ups that are somewhat similar to the F500T. However, similar was not enough for me, so I teamed up with one of Europe's hottest pick-up winding gurus – Harry Häussel – to come up with something superior. Those of you who know Harry's outstanding vintage Fender replicas will not be surprised to hear that our pick-ups are made with real love and attention to even smallest details. They have the same kind of magnets, the same winding wire, the same winding method. I even got American gauge cables of the same colours – black, yellow, and purple –  simply because the European cable gauges looked too skinny, or were too fat.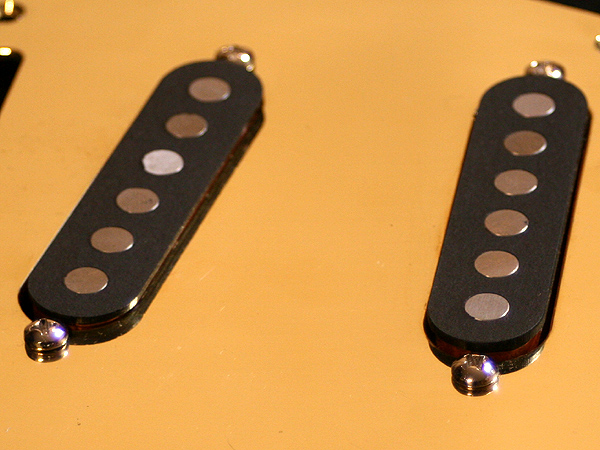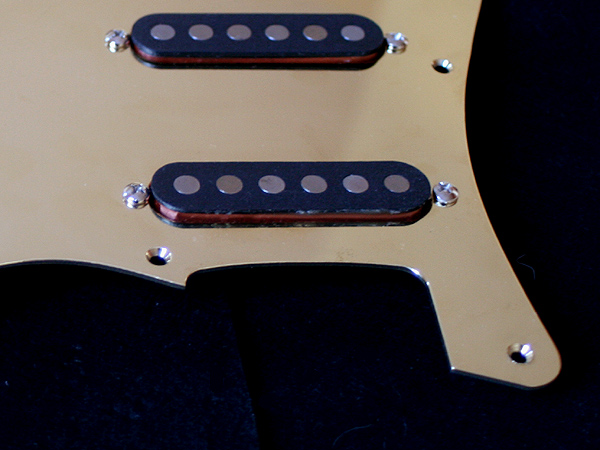 What you get
Our loaded pickguards should fit on all Strat-sized guitars (8 holes like vintage Schecter).
* Made of solid brass (alternatively white aluminium), professionally high-tech cut to our specifications in Germany, professionally polished for that magic, shiny look.
* Hand-wound pick-ups for that F500T sound. Magnets, wires, winding etc.,  like vintage Schecter. These are definitely not the cheapest but the best!
* Two US high-quality square potis, conductive plastic, extended life, just like vintage Schecter (in fact by one of the two suppliers that Schecter had, the other one  is out of business)
* Three US-made flat-lever mini toggle switches, with dress nuts, just like vintage Schecter
* Tone capacitor and treble bleeding capacitor with resistor, like vintage Schecter.
Price:  to be announced soon (Update: 419,- €)
Availabilty: coming soon (Update: first pickguards shipping)
See product in our shop: