With this blog post I want to feature a website that hosts one of the most astonishing guitar collections in the world: Guitar Motel – guitarmotel.net
It is not only a collection with many great vintage guitars like Fenders or Gibsons but also with exactly those guitars that are 'the ones' for us Knopfler fans – like Van-Nuys era Schecters (I guess the biggest collection of these in the world), or Pensa Suhrs (plus many Pensas and many Suhrs). This is as the collectors who run this site are big MK fans themselves. 🙂
For a start, you might see the 'Showroom', then select a manufacturer from the drop-down list.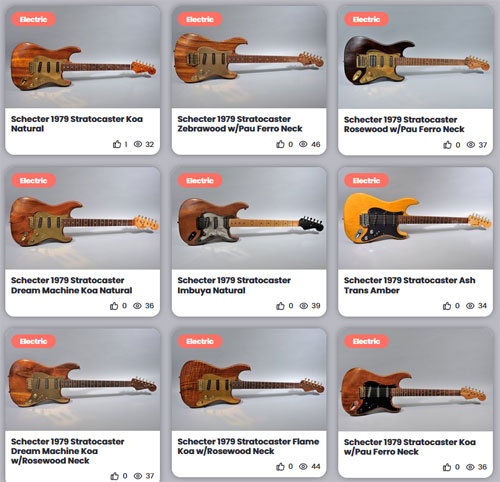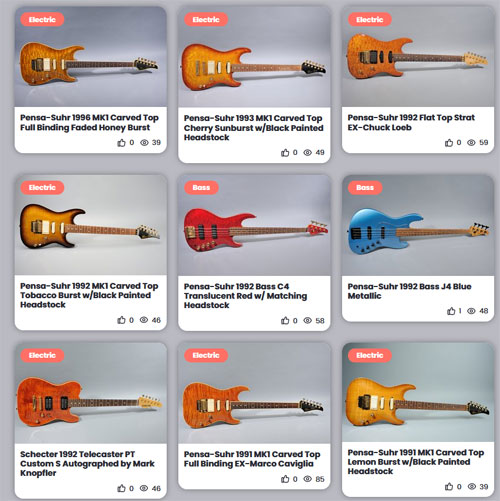 And here are two absolute highlights for us Knopfler fans:
The Pensa Suhr which is on the album cover of the Neck & Neck CD by Mark Knopfler and Chet Atkins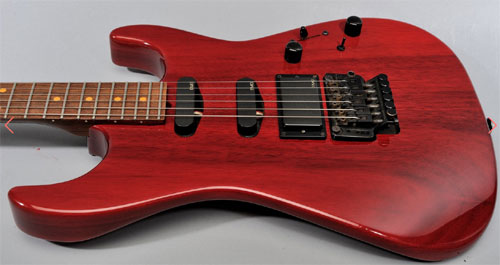 And finally … the MK S8001 sunburst Alchemy Schecter. Check out the album with unseen pictures of this guitar: