I was browsing through the Sailing to Philadelphia tour book (2001) recently when I noticed an odd thing about the MK-1 in a Pensa ad there. The ad shows a picture of Mark's famous MK1 guitar that was taken in 1992 during the On Every Street tour. As we all know the guitar was built by John Suhr who also designed most of its features. And we know that there was some dispute between Rudy Pensa and John Suhr regarding legal rights to build guitars like this after John Suhr left Rudy's Music Stop in 1990. In short, Pensa claimed to have the right to build an exact replica exclusively (more on this in a planned future blog post).
You might have noticed that in the  Guitar Stories documentary (on Sky Arts TV last year) about Mark's guitars, the guitar was labelled as "Pensa MK1" (instead of "Pensa Suhr MK1"), with no word about Suhr at all.
The ad from the tour book shows Mark's guitar even with a "photoshopped" head, saying Pensa Custom instead of Pensa Suhr. Never noticed this before. At the bottom you will find an enlarged detail picture of the head as it looks in reality.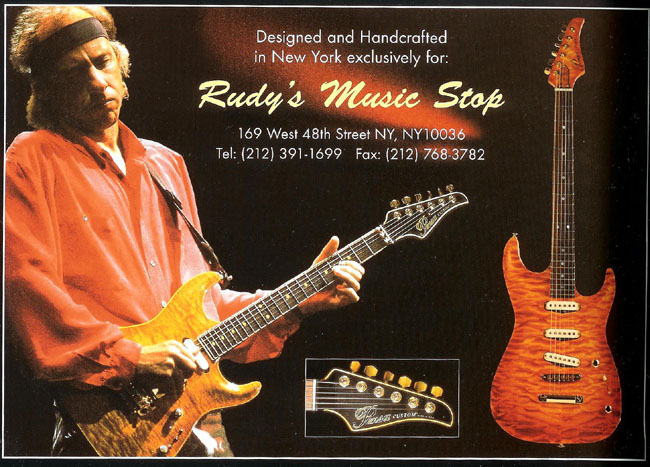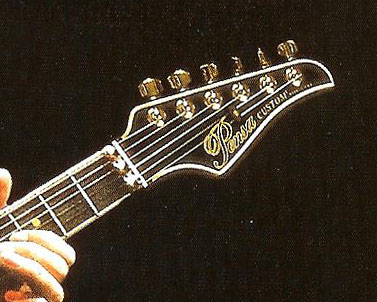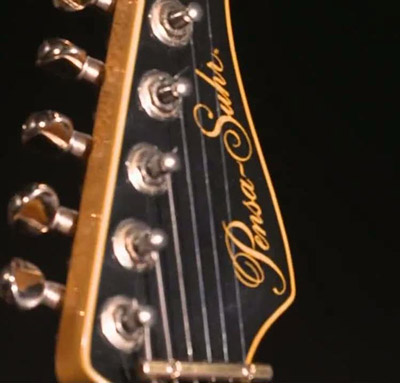 Let us know what you think about it. Remember, the comment function on my site does not require registration.