This week I had the pleasure to work an a Schecter Dream Machine. It is a really lovely hard-tail Strat with gold hardware. I am not sure about the wood (none of the codes that normally identify these) but the neck might be Pau Ferro ("Bolivian rosewood"). I am rather lost with the body, maybe ash that is stained, or Shedua, walnut,… ?? Any help is welcome so use the comment function to let me know what you think.
The main "problem" with the guitar is that the pickups have been replaced with some kind of  Seymour Duncan Hotrail humbuckers – surely good pickups but at leat not my cup of tea for a Dream Machine. The Hotrails required a completely different wiring of the mini switches and also the addition of two push-pull switches. To be honest, I did not fully understand the way the up and down positions of the mini switches were combined with the two push-pull potis.
As I had a set of original F500T pickups waiting for a guitar like this, it was no question that these two had to come together.
In the following you will find a photo tour that  demonstrates the work –  hoping some folks will find it interesting or useful.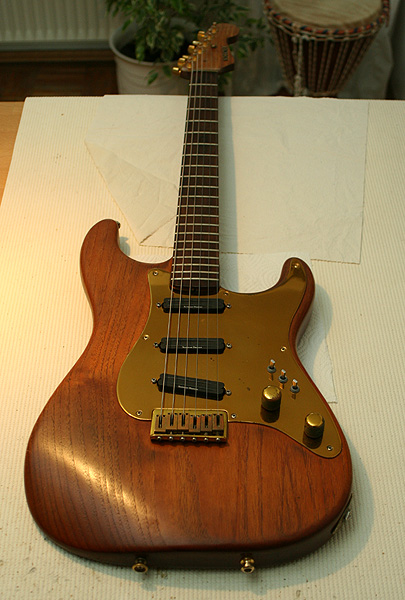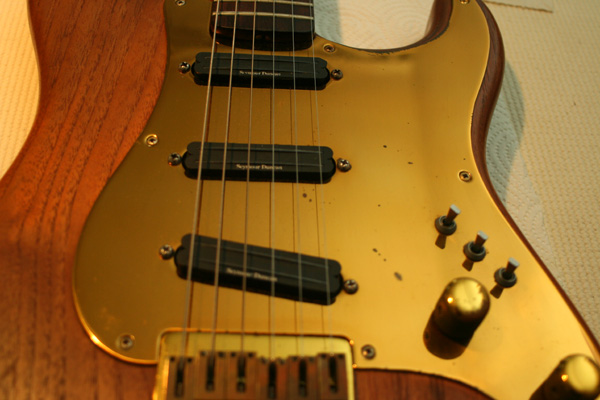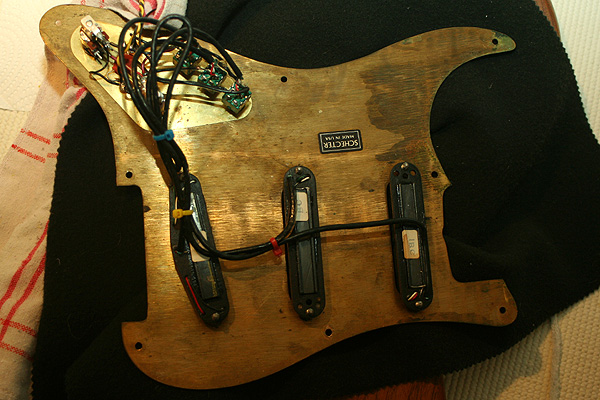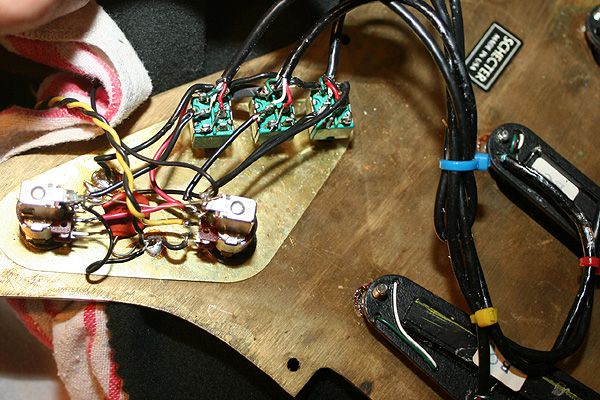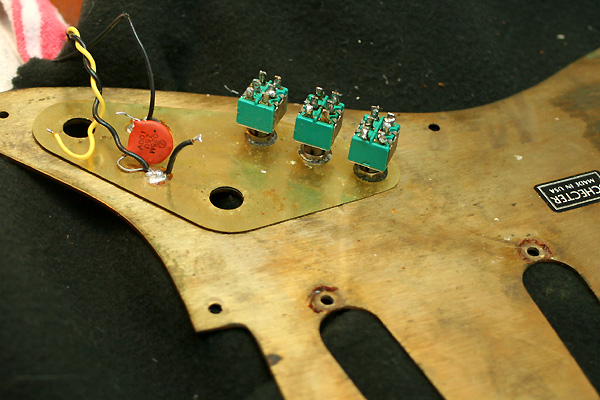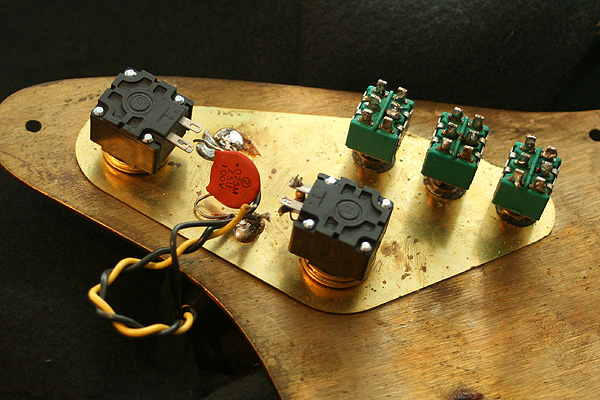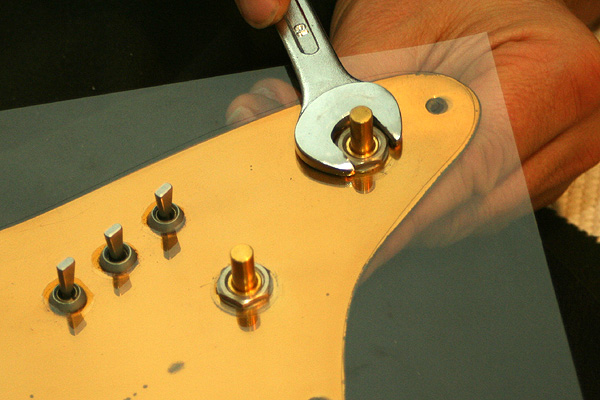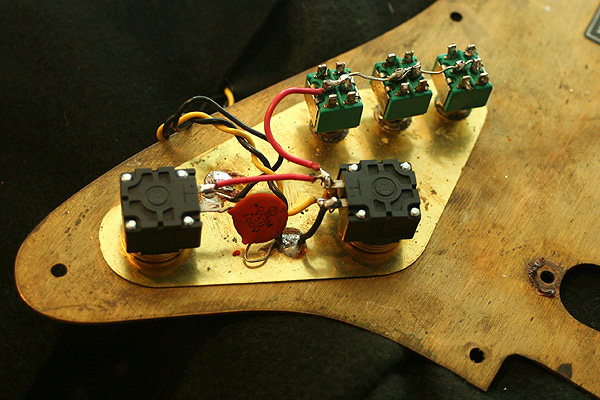 After assembling the pickups – it was a complete set with all wires still being taped together – I found it impossible to follow which wire end belongs to which of the three pickups. I connected a volts meter and touched the pickups with a screwdriver until the meter reacted to identify the corresponding pickup.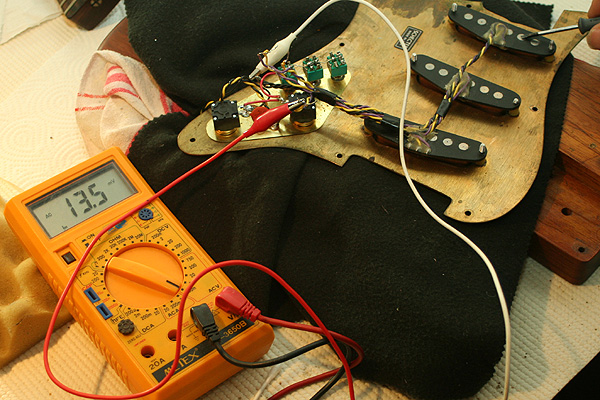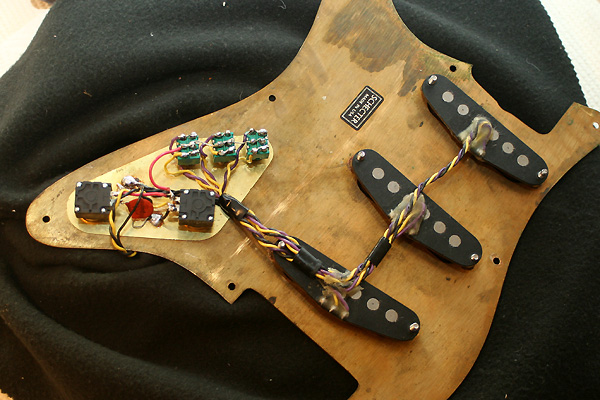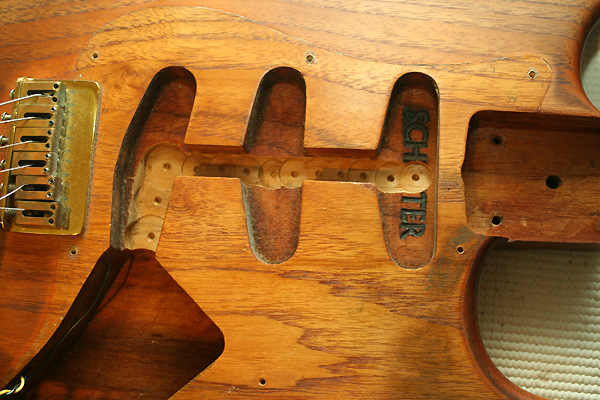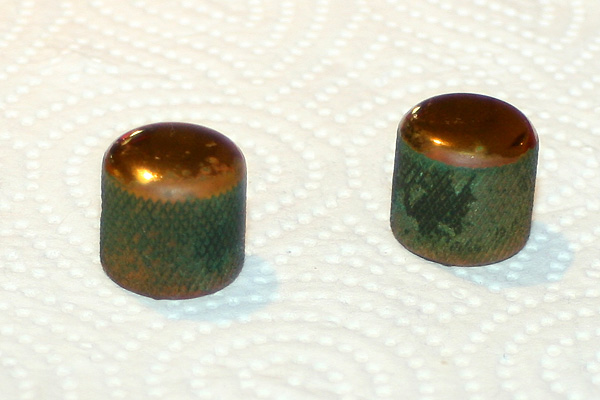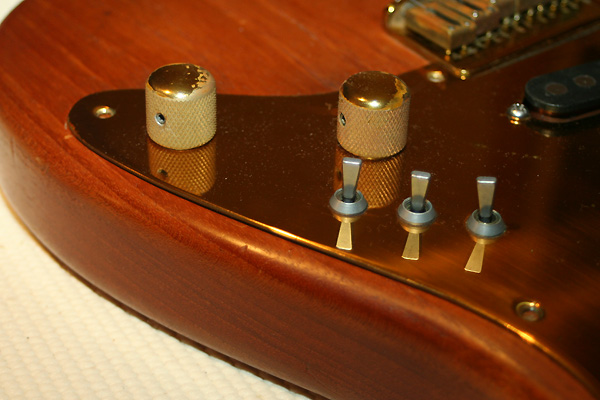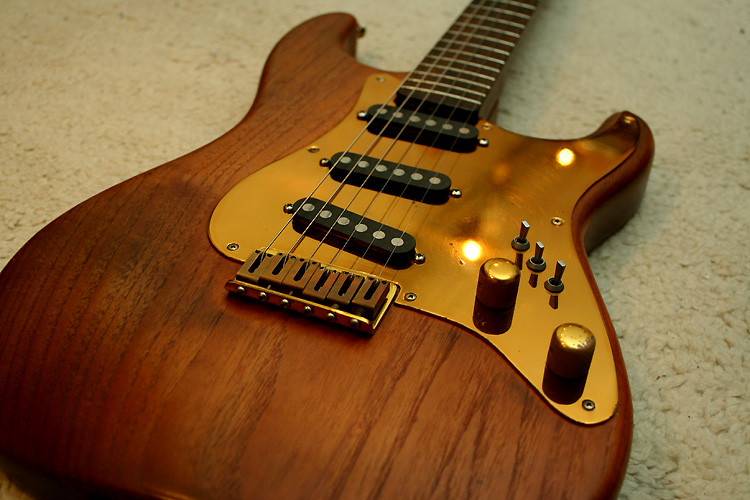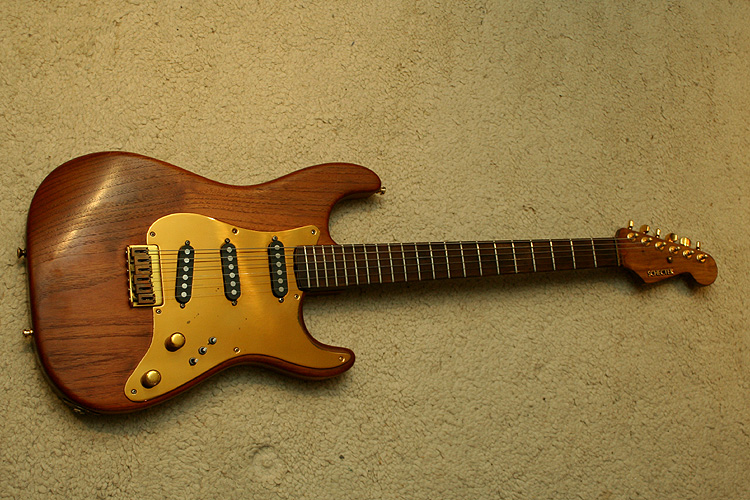 Watch out for more details and pictures of this wonderful guitar in a future blog post.