Here are just two quick pictures of what I have been spending time with lately: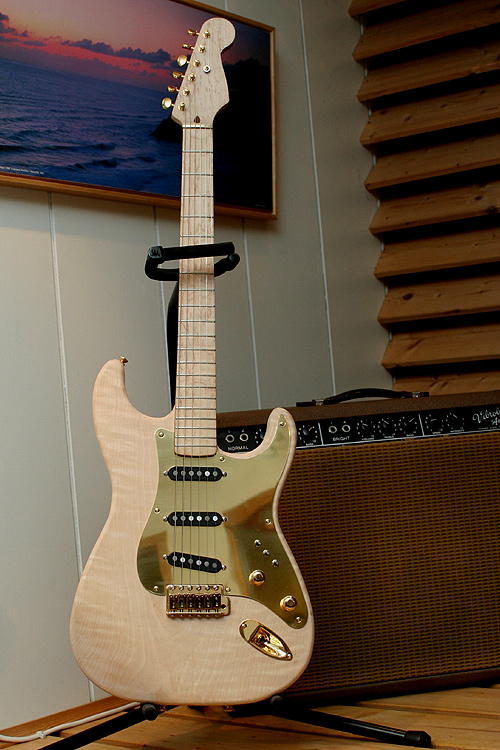 This is a body of one-piece (!) flamed (!!) birch (!!!), shaped like a Schecter Dream Machine body (yes, the shape is slightly different to a Fender body, e.g. slimmer horns and cutaways) . The neck is a one-piece birds-eye neck, the neck profile is copied from a Van Nuys era Schecter neck.
The wood is not finished at all yet, not even finally sanded. I admit I just could not wait to hear this guitar so I assembled it for a true 'preview'. 🙂
The guitar sounds very cool !!! And before you wonder why this neck has no dots on the front (Mark's Schecter – the one that was stolen – had dots): there are a few more bodies waiting around here, of different kinds of mahogany, birch, and ash. I have not decided yet on which body this neck will end (Mark's other Schecters were dotless).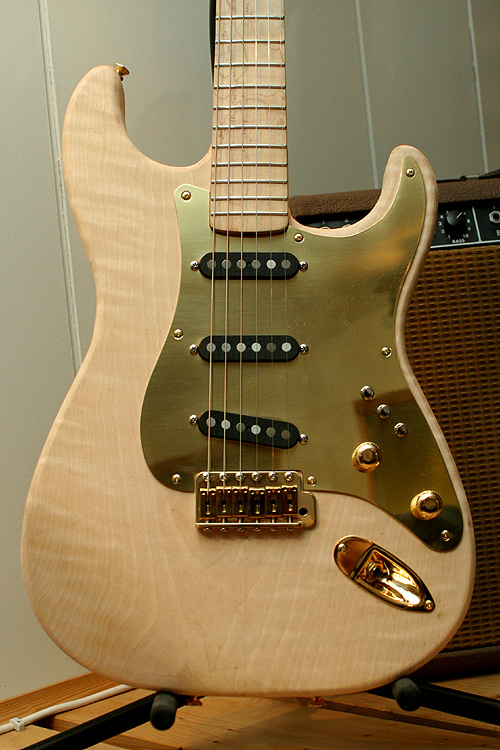 Here is the video of the first soundcheck: