Aa I included the Tone King Imperial amp settings of the last tour (Get Lucky, 2010)  in this blog post, I did not want to miss the opportunity to take a photo of the amp on this tour (I was in Cologne on July 3). Of course the Reinhardt amps are used for most songs, and the Tone King only on some songs, mostly with a clean Fender-like sound (e.g. Postcards From Paraguay or Our Shangri-la).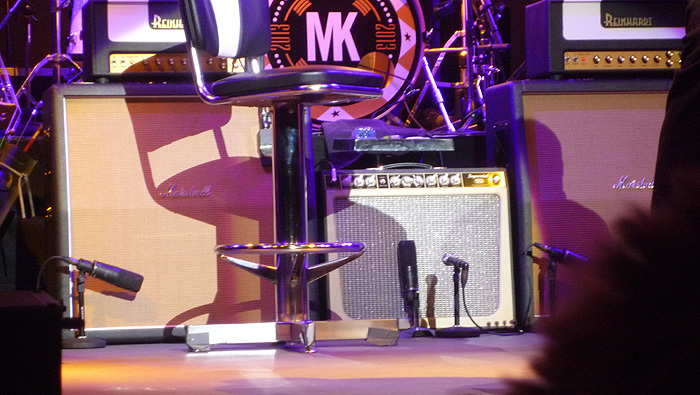 Unfortunately the pictures are not as sharp as I wished but the quality is good enough to see the positions of all relevant controls. Here is a zoom on the amp.

It seems this year the left (Lead) channel was not used at all (all controls down to zero). The three controls on the clean channel are volume, treble, and bass (from left to right, compare with the picture from the manual below).
Volume seems to be at 6 – 7, treble on 3, and bass on 4 – 5.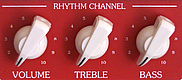 The reverb (third control from right)  and tremolo (last two controls) seem not to be used (the reverb normally comes from the mixing desk).