Visitors of the recent Get Lucky tour have seen the Tone King Imperial on stage again, located between two red Marshall cabs just like on the previous tours. I had ideal seats for the two concerts I have been to (Oberhausen and Amsterdam) and tried to make out for which songs Tone King was used, actually by trying to hear if the sound comes from the Marshall cab or from the Tone King.
It seems the Tone King was used on Donnegan's gone and Piper to the End in Amsterdam (they did not play Donnegan's gone in Oberhausen). By the  way , on the last tour (Kill to get Crimson) it was used on Cannibals, True love will never fade, Our Shangri-la, and Postcards from Paraguay.
Here is a picture of the amp settings in Amsterdam: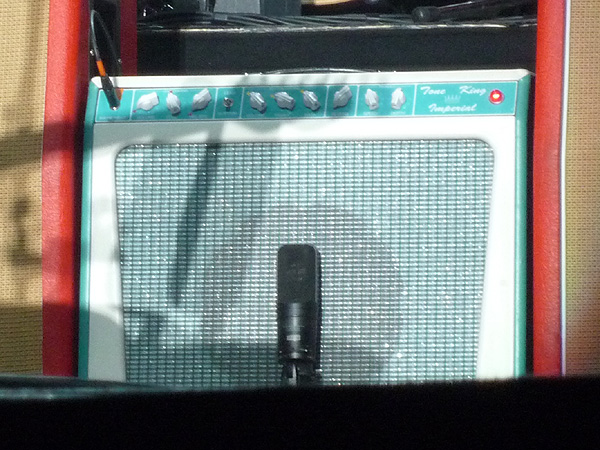 I guess the clean channel (right) was for Donnegan's gone,  while the hotther left channel might be used for Piper to the End.
Of course I am not 100% sure, and the amp might have been used on other song's too. If you can add some info, please do so with the comment function.