A few people asked for the gear I used on the last set of youtube videos that I put online last week, namely on the video clips of the following articles:
The one-man band – Playing both rhythm and lead guitar together

Dire Straits Eastbound Train – Rhythm riff, licks and solo explained

Mark Knopfler licks using the b5 note

Knopfler goes Jazz – Video with licks from Comfort and Joy soundtrack
The setup
The guitar was the fiesta red Squier JV Stratocaster from 1983 which was featured in the following article: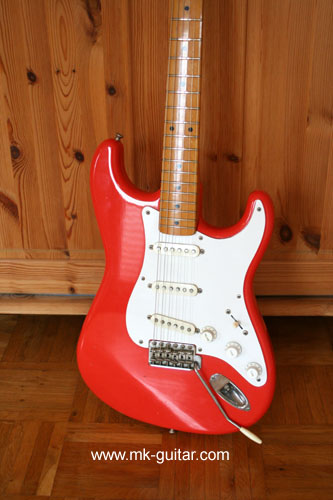 The guitar went into a Morley volume pedal via a Vox vintage coil cable (a new one, they build them again although they are hard to get in some countries), then into an MXR analog delay (via another Vox coil cable), and then into a blackface Fender Pro Reverb from 1965.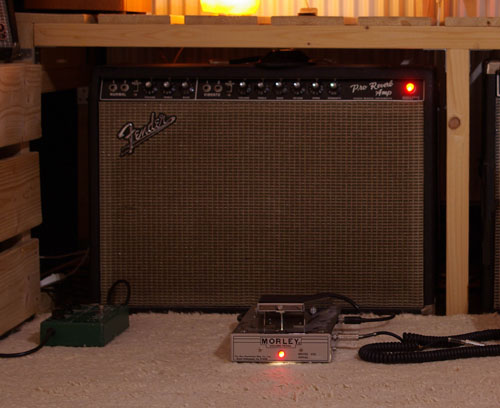 The following pictures shows the settings of the MXR: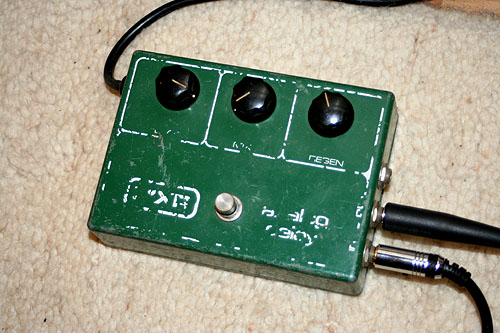 And here are the settings of the Pro Reverb. Note that it is modified: the speed control poti of the tremolo is used as a master volume.