On the Making movies tour in 1981, Mark Knopfler played a Rickenbacker guitar on Portobello Belle. To my knowledge only one single picture exists with this guitar which is the one below.
Since I have this picture at a rather high resolution, I also put in an enlarged version with just that guitar.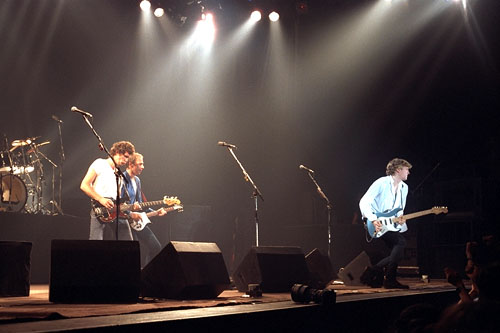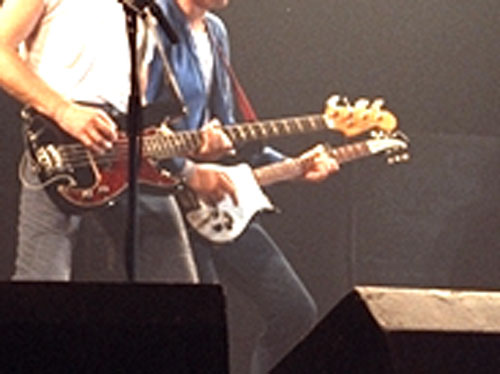 I would be lying if I said I am an expert on Rickenbacker guitars, so feel free to suggest which model it is using the comment function.