After the brass pickguards, the white ones are also available now. Just like on Mark Knopfler's red Schecter Strat, they are made of white enamel aluminium, they feature three mini toggle switches, one volume poti and one tone poti with chrome or gold knobs (e.g. Mark Knopfler's blue Schecter – played on stage by Hal Lindes – had gold knobs).
Just two potis are great: you can finally rest your right hand closer to the bridge to get that funky, crisp attack like Knopfler.
Probably there will be other pick-up choices (e.g. Seymour Duncans) available soon. Note however that with standard (= non-tapped)  pick-ups you won't get those 27 sound combinations.
Here are some first pictures.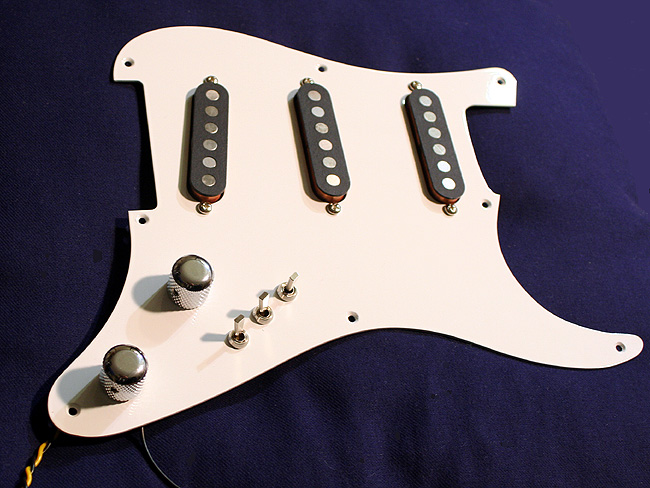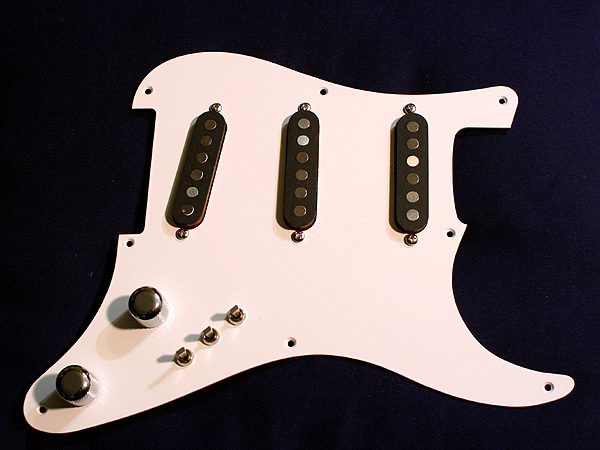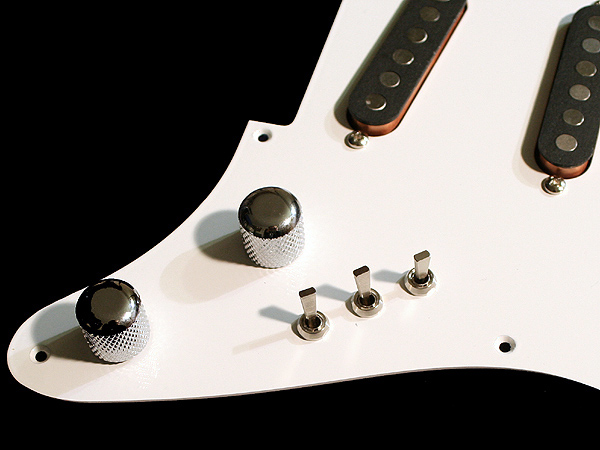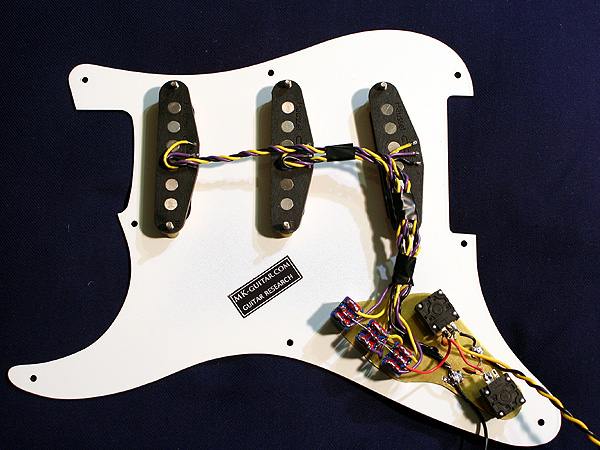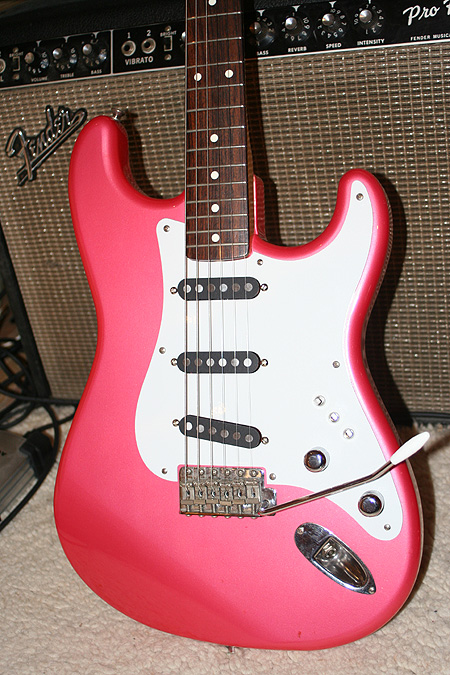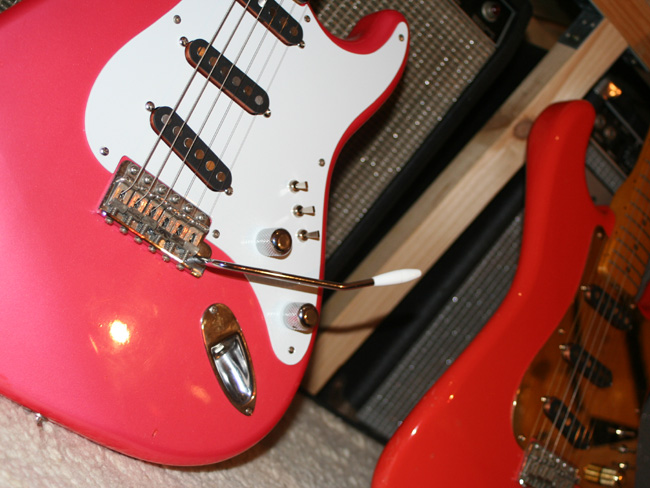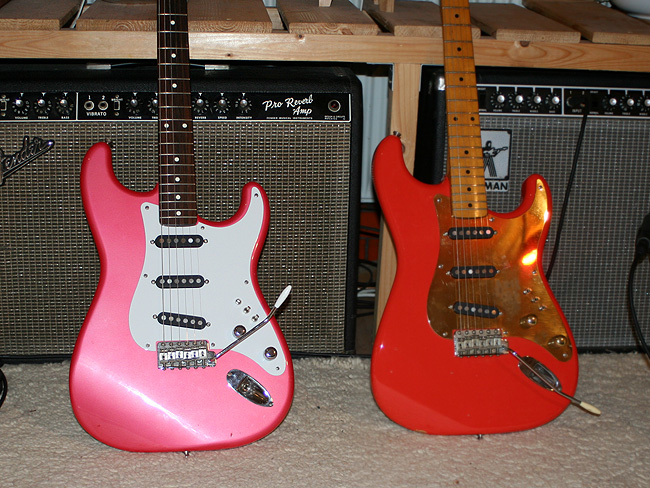 Check it out in the shop.