In addition to the rumour that Mark Knopfler used the Orange Squeezer compressor in the 70ies with Dire Straits for his unique guitar sound, here is a confirmation coming from an interview with Mark himself:
In the September 1979 edition of the Portuguese magazin 'Musica & Som' we find an interview with Mark, most likely dating from the gig in Freiburg, Germany, June 2, 1979.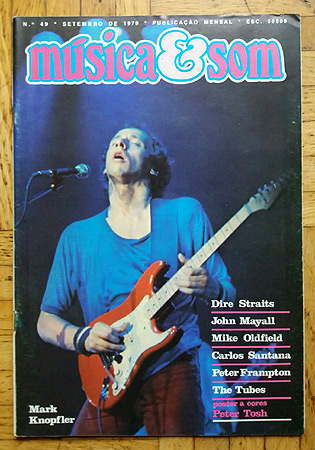 Mark was asked for hig equipment and answered:
MK: "Quanto a guitarras utilizo duas Fender Stratocaster, um modeleo de 1960 e o outro de 62, umo Telecaster; tres Gibson (Les Paul Modelo 1958 – L3 acustica – Blonde 335); uma Baldwin Double 6-12 cordas, tres Ovation (Adamis 12 cordas – Adamis 6 cordas – Legend 6 cordas), duas National Steel. Como amplificadores e efeitos uso dois Music Man 212-HD de 130 wats cada, em MXR Analog Delay, um Morley Pedal, um Yamaha Strobe Tuner PT4 e um Orange Squeezer."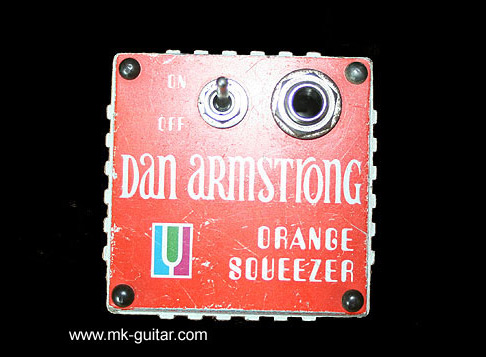 The Orange Squeezer was mentioned in the equipment list of the late 1979 tour book of Communique tour as well but was missing in the otherwise identical list of a german book about Dire Straits from 1980.